Want to DRIVE traffic to your website?
Market YOUR Website...for FREE!
Click the LINK below:
BEMINE..ROMANCE IS ALIVE ON THE INTERNET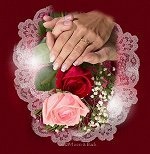 TONS OF FREE CARDS TO SEND!!!
CLICK HERE TO VISIT ONE OF THE MOST BEAUTIFUL
BREATHTAKING SITES ON THE WEB!!! :))
Make your Internet experience a safe and happy one. Sign up for PAYPAL NOW!