THUNDRHEAD AND AGENTSMITH
KARMA AND SIX GUN

SOON TO BE WEDDED ;))
FARLEY AND LA SORCIERE ROUGE

TO BE WED IN AUGUST ;))
Radman and Ginger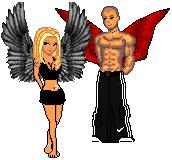 THE OWNERS OF USM AND OUR HEROS!!!
NAKOMA AND KORN GIRL

BUFFY AND DEMON SLAYER
TANDRIS AND STOD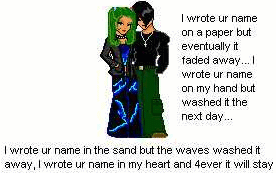 GOOD RIENS TO ALL..WE LOVE YOU GUYS!
FLAME ON AND MISSYTERIOUS GIRL
AINT USM LOVE GRAND SIGHHHHHHHHHH
GUESS THIS COUPLE
BECKY DEW DROP AND ZAYDEN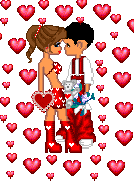 AND WE'RE GONNNA GET MAAAAAARRRIED ;))))
DIZZYME AND NOVA
I GOT YOU BABE!
MR. AND MRS. HAWK
BIRDS OF A FEATHER..........
HEATHER AND WISE

FRANKENSTIEN AND BRIDE

NEW MEANING TO MONTROUS LOVE??????
SPOOKYGAL175 AND DRAKE

JAAK AND PRINCESS AMY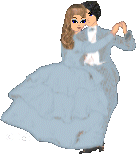 FALLEN ANGEL & VAMPYRE GERBIL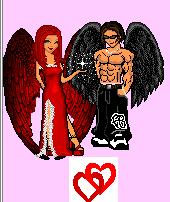 LOVE AINT IT GRAND ;)