This a site commonly referred to as USM. It is a unique blend of all types of posted writings, i.e., Poetry, Storys, Debates, Questions, The Paranormal, etc. You have the opportunity to comment on all the posts that you read and theres is also messaging and chat. You can read real life ghost stories. There is something there to attract all ages and imaginations. This site is also remarkable in that warm, loving, sustaining, close friendships are made. Please take the time to take the journey..it will be well worth the effort. I am there every day at some point. You fast become addicted.

Did you know you can send money online with PayPal? PayPal lets you send money safely and securely to anyone with an email address. You can settle restaurant tabs with colleagues, pay friends for movie tickets, or buy a baseball card at an online auction. You can also send personalized money requests
to your friends for a group event or party.
PayPal, the world's #1 online payment service, is accepted on over 3 million eBay(TM) auctions and by thousands of online shops. Over 16 million people in 38 countries worldwide use PayPal.

Signing up for PayPal is easy. It takes two minutes, and you'll even get $5 when you complete PayPal's new account bonus
requirements. To learn more, or get started, visit PayPal's website at:

https://www.paypal.com/refer/pal=savanahrose%40msn.com

This is a fabulous site for those of us with a romantic soul. Please be sure and visit the secret place while there. And send a free greeting card.
As far as I am concerened Google is the best search engine going on the net!
HOO HUM...ARE YOU BORED?? WELL CLICK HERE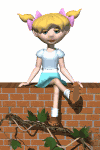 1000'S OF THINGS TO CAPTURE YOUR ATTENTION!!!
I don't know what your feelings are with regard to the death penalty. I don't suppose any of us can be for certain until it touches our lives in a personal manner, but I discovered this site and it is not just about the men on death row, but about all prisoners and it gives a link so that you can send them birthday cards or just correspond. Mail call is very important to each of them and brightens their otherwise bleak lives. Ok so they put themselve in that position, but is it our place to judge..I don't think so. And the "system" does make mistakes. If you are interested in corresponding, just click below to go to the site.